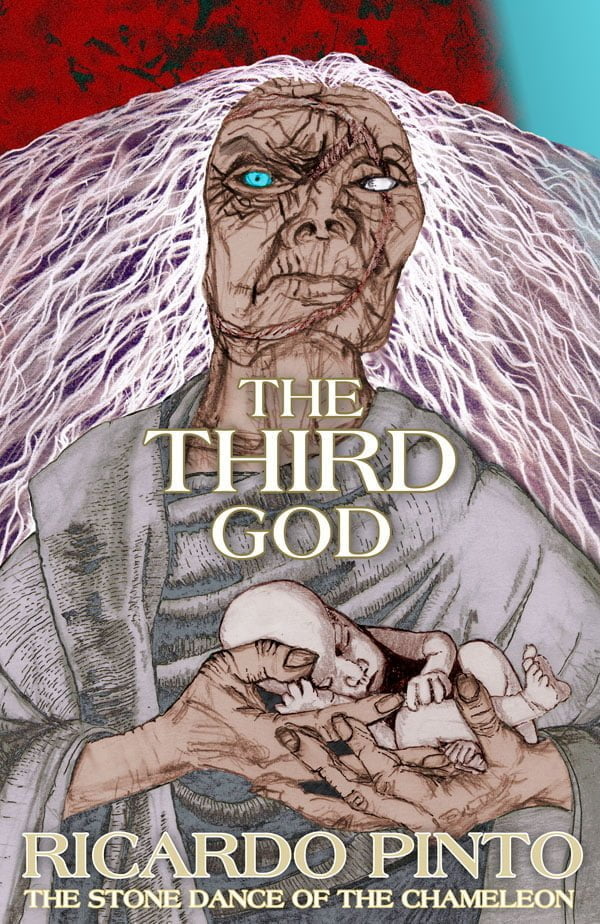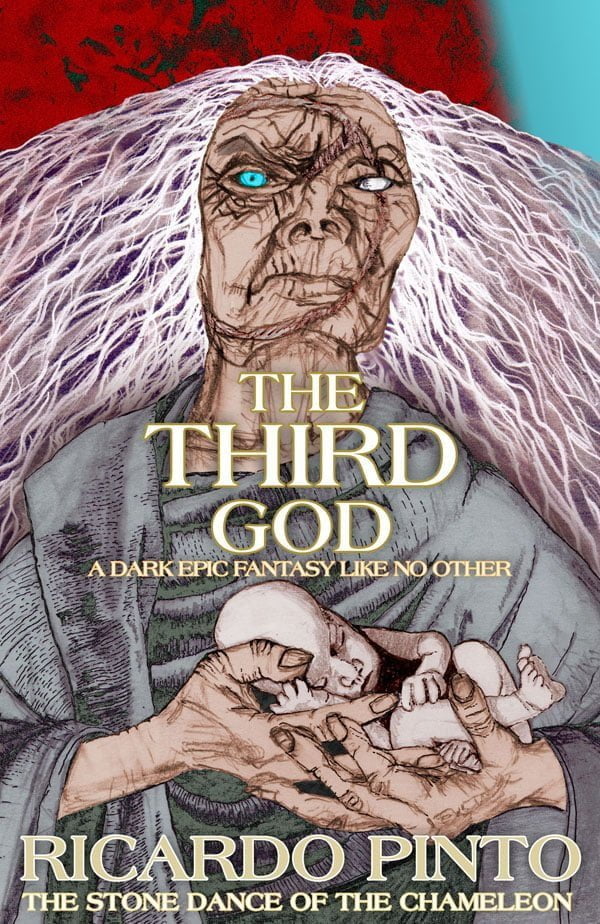 I am delighted to announce that The Third God, the seventh and final book of the Second Edition of The Stone Dance of the Chameleon, is now available on any Amazon store as an ebook, and as a paperback from a more limited number of stores. I published it on the 21st of December, the winter solstice—well, it sort of happened over two days because I had all kinds of technical problems with the ebook. (Basically, I upgraded to a new MacOS, and the software I use wouldn't produce an ebook, so that I had to fire up an old laptop yada yada…)
I hope that you like the cover—it's the first 'proper' picture I have attempted for decades. It's not as 'finished' as some of the images on the earlier covers, but it seems to me to convey more 'feeling'. Given the context of the story, I see it—by contrast with, for example, the cover of The Mirror Breaks—as a tearing away of the mask to reveal the reality beneath.
So, the thoroughly revised, leaner and cleaner text of The Third God, with its completely new initial chapter, brings the Second Edition to a close. It has been a massive undertaking, but one that I felt compelled to pursue. I hope you will feel that it has been worthwhile.
I commend to you The Third God.