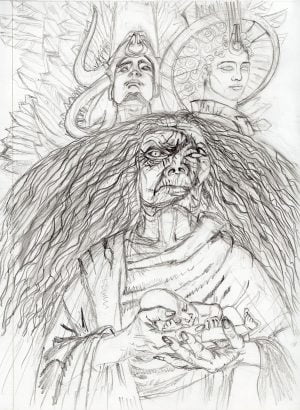 sketch for Third God cover
I had intended to launch the seventh and final book of the Second Edition of the Stone Dance in November, alas I only received the copyedited text two days ago. There are a lot of corrections, and I need to put them in carefully, but I am reasonably confident that I will still be able to publish before the year is out.
Meanwhile, I have drawn a new map that I felt was needed to enhance the experience of reading the seventh book. I have also been working on a cover for The Third God—I thought you might appreciate a sneak preview.
It's been a marathon getting this to you, and I won't stop pushing for the finish line.