Website upgrade and the new SDC Companion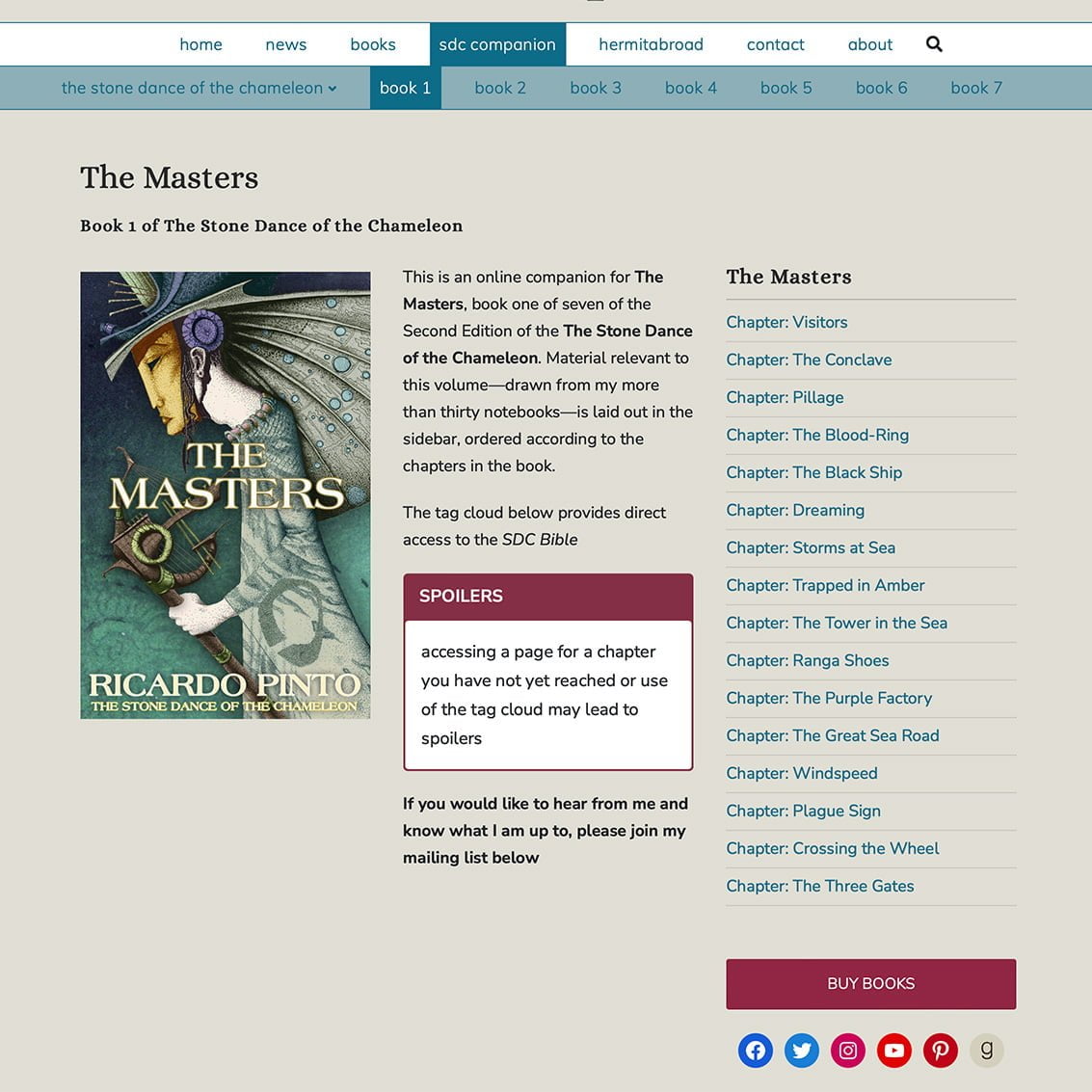 As this website was being upgraded, I took the opportunity to use the new technologies available to me to rebuild the SDC Bible into the completely new, much more interactive and reader-focused, SDC Companion: if the Bible was like a textbook, the Companion is more like a direct extension of the books.
The SDC Companion has entry points for each of the seven volumes of the Second Edition of the Stone Dance, and each of these provides access, through the sidebar, to a page for each chapter of that volume.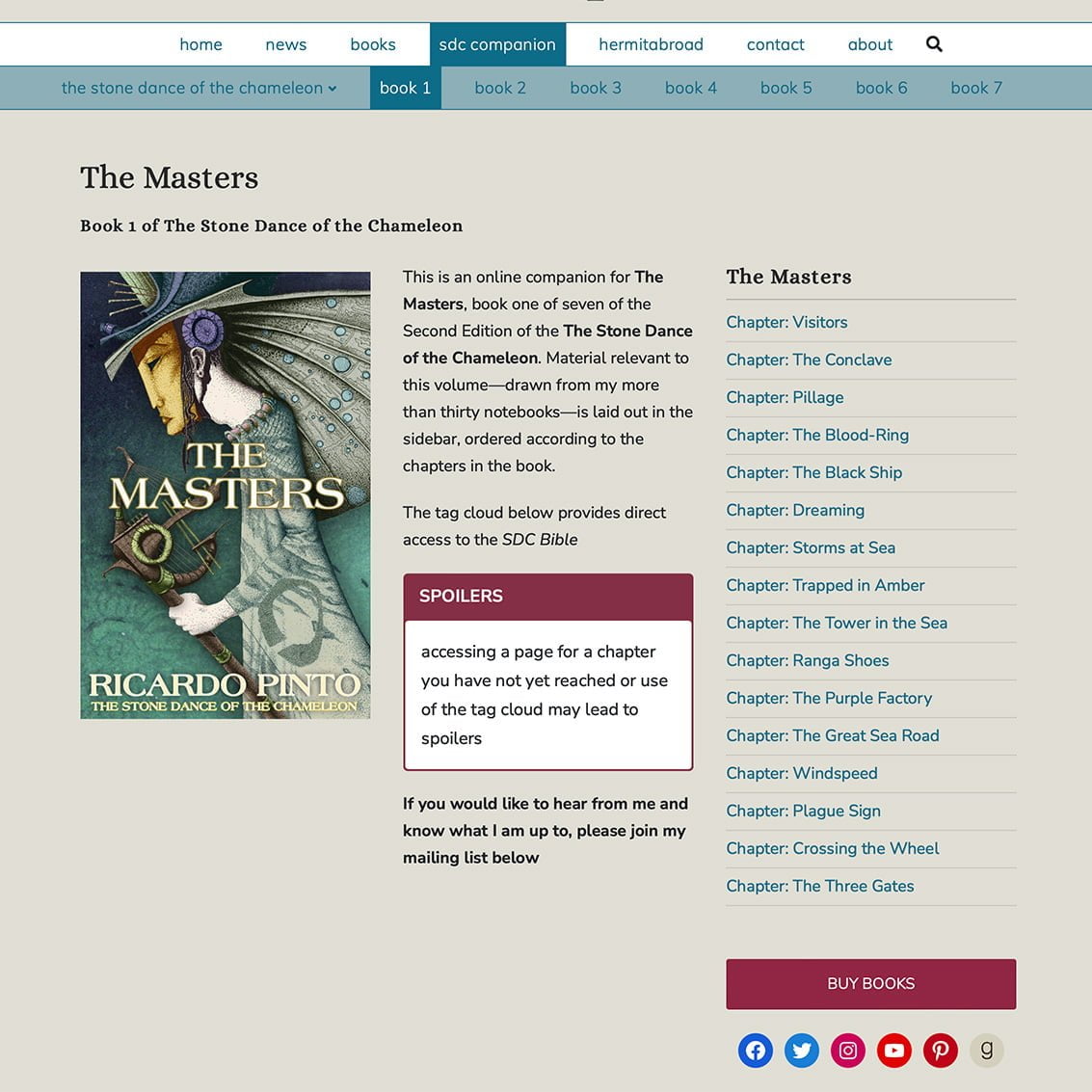 A Chapter Page provides access to all information relevant to the chapter in the book that it corresponds to. This should make it easier for you, the Reader, to avoid spoilers and to have at your fingertips easy access to anything that you might want some clarification or a reminder of.
The information on a Chapter Page will either be in a drop down 'accordion' or in one of the buttons underneath.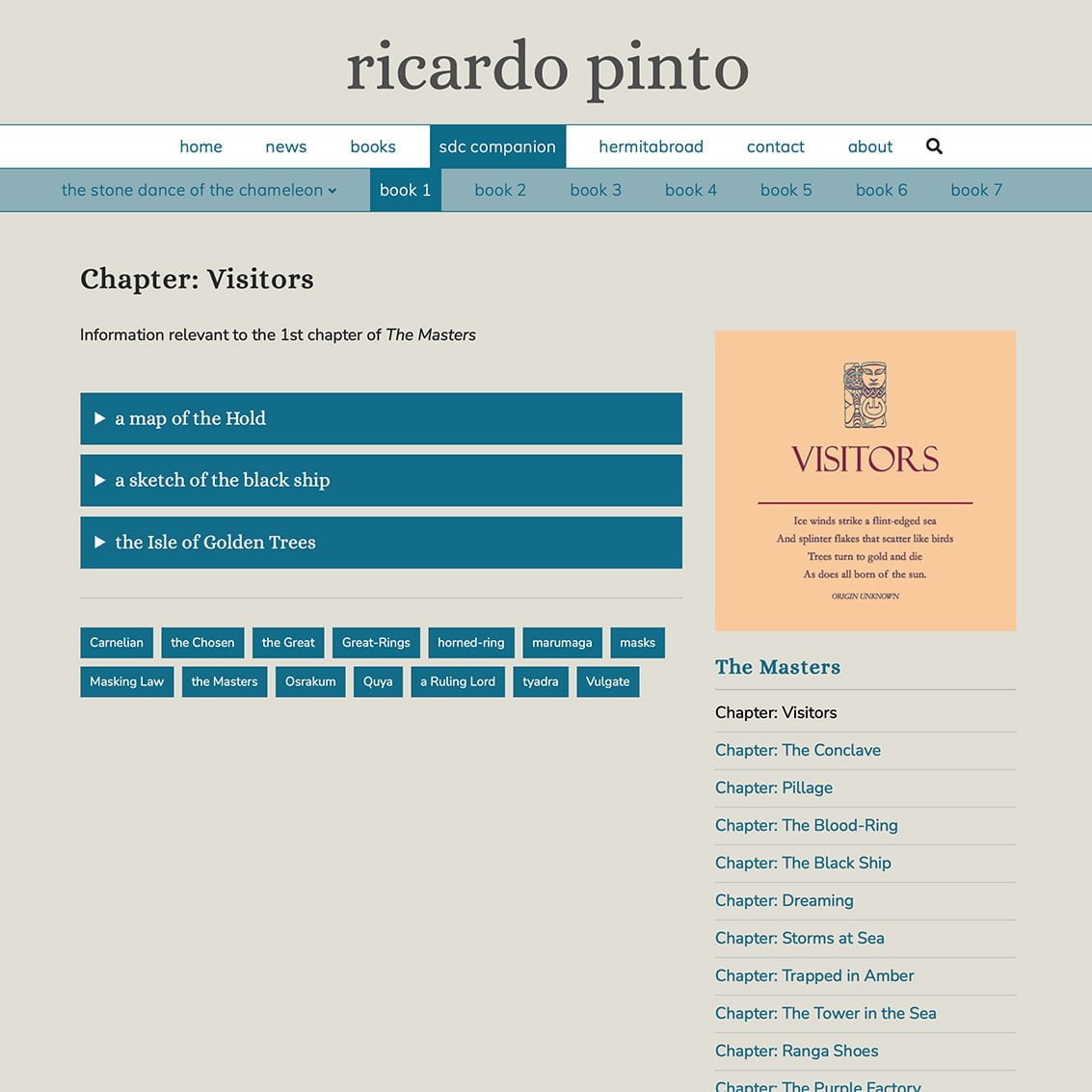 At the bottom of every page of the Companion is the Tag Cloud, giving you direct access to all the information available in the Companion. When you select a topic, it will produce a list of all the entries in the Companion that are relevant to that topic. If an entry in this list is of a chapter you have not yet read, looking at it may expose you to spoilers.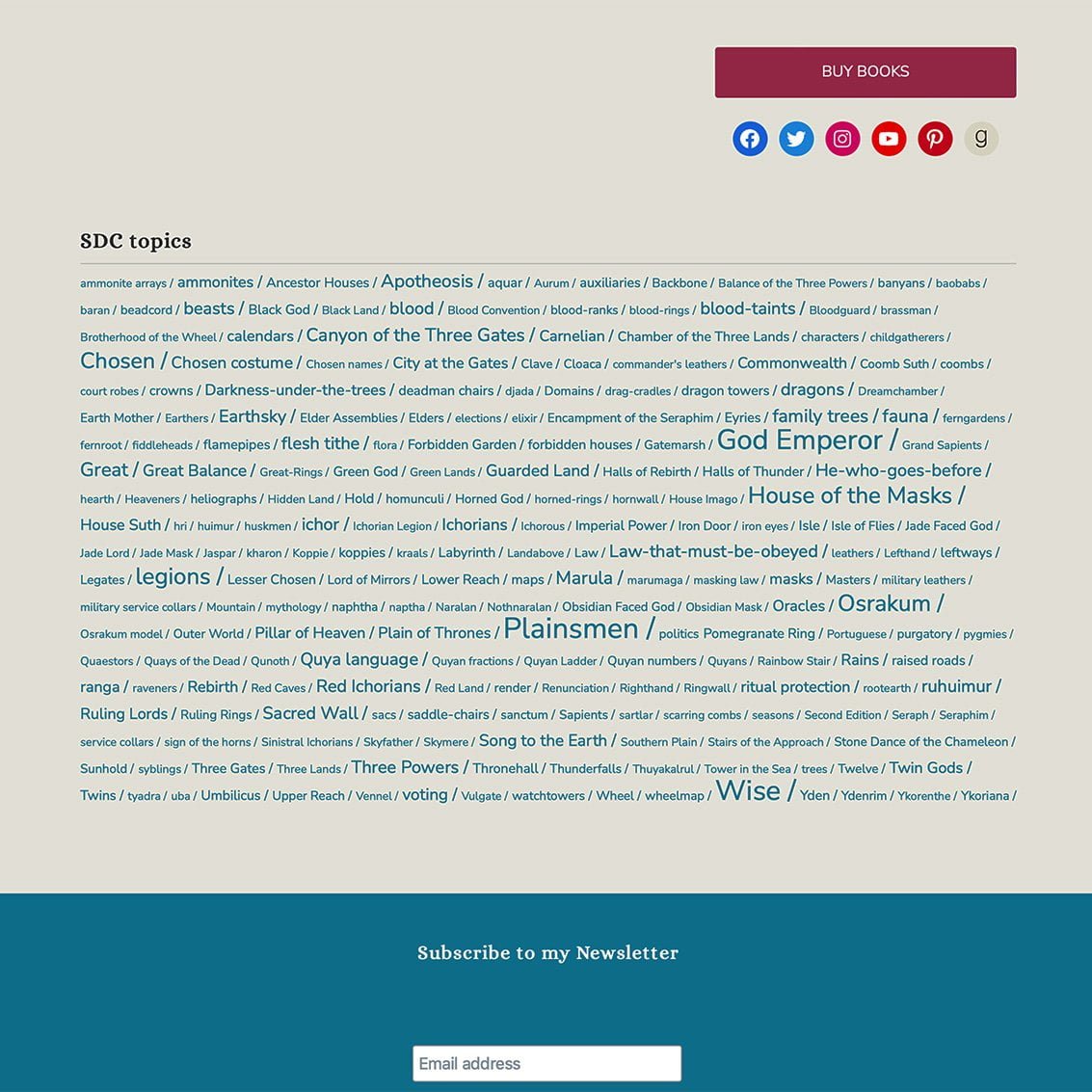 The most general information of all is available in the drop down The Stone Dance of the Chameleon menu, such as a list of all the characters appearing in the books.