the fourth book of the Second Edition released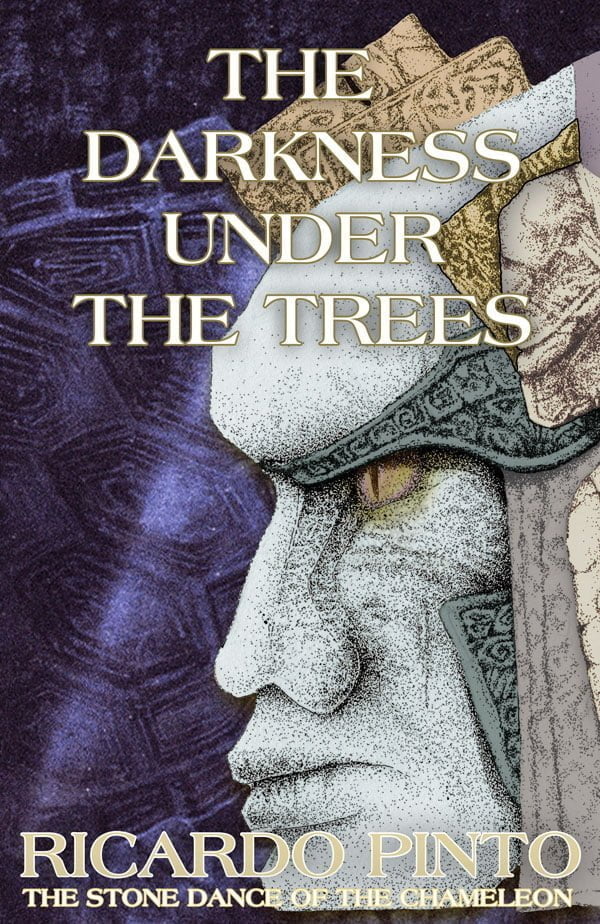 I am delighted to announce that The Darkness Under The Trees, the fourth book, of the seven that will constitute the Second Edition of The Stone Dance of the Chameleon, is now available on any Amazon store as an ebook, and as a paperback from a more limited number of stores. I published it on the 20th June to mark the Summer solstice—the midpoint of the Second Edition, at the midpoint of the year of its release.
This fourth volume is the shortest of the seven for the same reason that the third is the longest—because the natural point to split the First Edition Standing Dead lies well beyond its midpoint.
Feeling that this volume requires a map of the Upper Reach, I have cobbled one together in the style of Neil Gower's other maps.
This new volume is the dark heart of the Second Edition. I have sought to enhance it with a rather disturbing new opening chapter.
I commend to you The Darkness Under The Trees.