the third book of the Second Edition released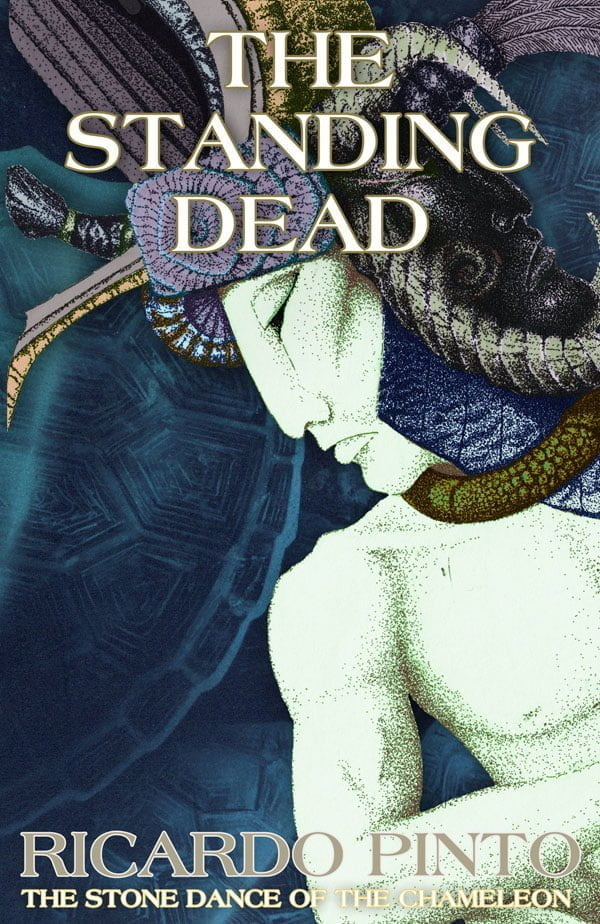 I am delighted to announce that The Standing Dead, the third book, of the seven that will constitute the Second Edition of The Stone Dance of the Chameleon, is now available on any Amazon as an ebook, and as a paperback from a more limited number of Amazon stores. It was published on the 10th May, in memory of my father, on his birthday. It was meant to be published on the 11th April at Eastercon in Birmingham, but Covid-19 obliterated that convention and with it all my plans. Ho hum.
So far, this virus has not affected me too badly—I've been self-isolating for years! It is an anxious time, though—and likely to get worse before it gets better. Wherever you are, I hope that you and yours are keeping safe from this virus.
You will find this third volume noticeably longer than the others—a consequence of where I felt the natural break to be in the First Edition Standing Dead.
Though the Stone Dance was originally written in three volumes—unconsciously, I followed the six 'book' structure of Tolkien's Lord of the Rings, as I (and so many other fantasy authors) did his three volume structure. Things having been otherwise, my First Edition would have thus broken neatly into six 'books'. However, under pressure from my publishers to finish the First Edition Standing Dead, I concluded that second volume earlier than I had planned. As a consequence, the third volume of the First Edition, The Third God, ended up being a monster. Containing matter originally intended to be in The Standing Dead, it quite naturally divides into three 'books'—and so, Tolkien's six book structure became the seven books of this Second Edition.
I commend to you the new edition of The Standing Dead. Happy reading!