the curse of mirrors and photographs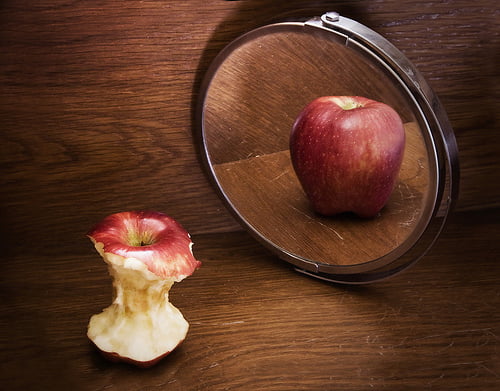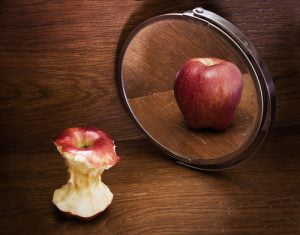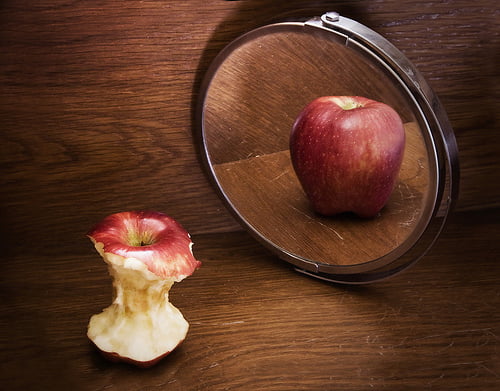 Mirrors and photographs of a person can be a curse. Why? Well, it seems to me that it is not natural for a person to see themselves from the 'outside'. We see ourselves better and more 'truly' either from the 'inside' – or reflected in the faces and reactions of others to us. Other people, our friends and family, are the best mirrors. To see yourself in a mirror is to see yourself as an object – to split from yourself – to encourage yourself to be both subject and critic. And I believe that the healthy place for us to be is 'in' ourselves, looking out at the world.
Consider how alienating it is to see yourself in a mirror. If you are feeling happy with yourself, looking in a mirror can only serve to either undermine your sense of yourself, or else to promote a vanity that makes you become a caricature of yourself – that makes you behave as if you are wearing a mask.
Photos of us only serve to fix, without possibility of change, an impression of ourselves that is always going to be false. Even if – and this is rare – it captures a 'good' impression of us, it does so lifelessly. It can easily become a replacement for living memory – and a source of reproach for how we are getting fat, losing our hair, ageing.
At a twenty-five year reunion I attended, everyone responded with delight at seeing long unseen friends. Joyfully, it seemed that no-one had changed, or been withered by time. In any sense that is of value, this may well have been true. When someone brought out a photograph taken twenty-five years before, we were confronted with how we had really looked then. To our current selves, the people in the photograph seemed almost to be children. Our joy was tainted by melancholy.
I wonder if the injunction in Islam and Judaism against making representations of people (and animals) – that is always rather crudely interpreted as a fear of idols – of the Golden Calf, may be the wisdom that such images (of which I would claim mirrors and, certainly, photographs examples) are misleading and cause unhappiness.