Jackson's Lord of the Rings (extended dvd version)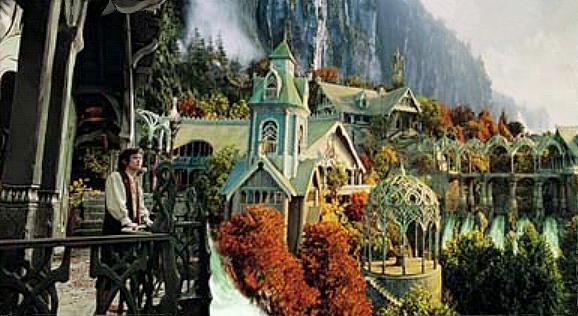 I watched the extended editions of Jackson's Lord of the Rings over the past two weekends. I have come round to agreeing with some of my friends that these films are really quite an amazing achievement. "As good as any opera" is what my partner said. In some places – particularly the first film – there were some extended scenes that were rather dodgy (not to mention the abrupt shift from day to night in Lothlorien). Throughout, I found some of the extended scenes could be a tad 'soap-operaish' – and they could slow down the narrative. On the other hand, they made all the various subplots hang together a lot better – Arwen and Aragorn's love, for example, stuff to do with Eowyn… the extra scene between her and Grima. It made the whole thing more like an HBO series rather than films per se. The interweavings of these subplots – some of which were given far more stress (or invented entirely) than in the books – seemed to me skilfully done. This time round (I've only ever seen the films once before and that was in the cinema) I was far more appreciative of how Jackson had found cinematic ways of expressing literary aspects of the books… Gollum's internal dialogue stood out as being particularly brilliantly realized. I still find the portrayal of the elves and their settlements (Rivendell, Lothlorien) rather weak… too much 'arts and crafts', too many candles lit on perfectly sunny days, too many scenes that looked like adverts from some lifestyle catalogue… not to mention the execrable 'art' – the concrete statues, the AWFUL murals at Rivendell (contrast these with the fabulous ones in Pella, in Oliver Stone's Alexander – a film that in so many other places is so weak) – the whole effect for me was to often make Rivendell look like some kind of garden centre. I could also have done without Legolas' 'skate-boarding' exploits.
All this said, Jackson really has pulled off some kind of miracle. He has not only filmed the unfilmable, but done so in a cinematic way that is true to the books while not being slavishly so – in my opinion, in various places, even managing to improve on Tolkien's narrative.