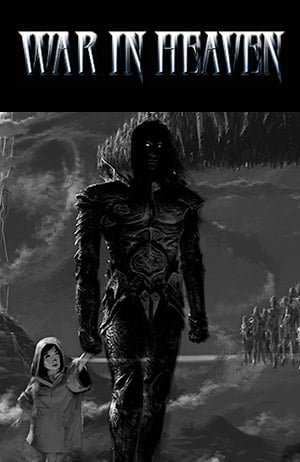 War In Heaven is a 'motion book' that I wrote, and that Adrian Smith illustrated. The story is told using Madefire's remarkable digital technology and animation. They have also added a brilliant score and sound effects. The end result (especially if listened to with headphones) is a compelling and immersive experience that lies somewhere between reading a graphic novel and watching a film.
With War in Heaven, Adrian and I have resumed a collaboration that goes back a long way. The images that he has conjured up are simply astonishing. You will literally never have seen anything like this.
War in Heaven is a retelling of John Milton's Paradise Lost. Eve is drawn by Satan into his rebellion against God in Heaven. A brutal, epic war results…
The first episode can be watched for free. All six episodes are now available through the Madefire app on the Apple App Store, on Google Play, or from Microsoft You can also watch it online at deviant art motion books.
Here are links to Madefire's Liam Sharp blog on War in Heaven; an interview with Adrian and an interview with me.
Other Books