Phamie Gow releases her Stone Dance music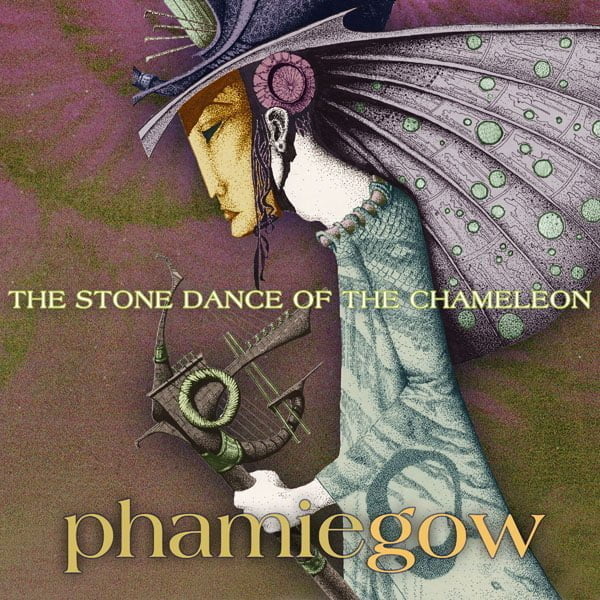 In 2003, I had only known Phamie for a year, but she had already become a cherished friend. She was only 22 years old then, but had already recorded two CDs of her own compositions; in the intervening years, she has gone on to release many more albums of her own music and to build a successful touring career. She sings and plays the piano, but it was her mastery of the clarsach—the Celtic harp—that caught my ear.
At some point I got the crazed idea of asking her to write a piece for what was my first website. My initial notion was that I wanted something like the court music that the sybling Quenthas play in The Chosen. Being conjoined twins, the Quenthas played with four hands; to emulate their playing, Phamie would have had to overlay two separate tracks.
Fortunately, when I actually came to make the commission, I had the sense to let her do her own thing. I merely asked her to listen to some virginal pieces by William Byrd, some Bach and some Toumani Diabate; a genius of the kora—a now world-famous, traditional harp from Mali.
When Phamie invited me to spend a couple of days with her at a cottage she was looking after in Galloway, I arrived to find that she had composed her first impression of what she chose to name Stone Dance of the Chameleon. Though beautiful, I saw this as only a beginning. I revealed to her some of the deeper themes underlying the Stone Dance, particularly the centrality of the number 'three'. I went off to cook dinner; when I returned she had already—miraculously—magicked up two more themes to add to the first—each having at its core a triple of notes, in which either the first, second or third are stressed.
Through several more collaborative meetings, the piece evolved to match, somewhat, the structure of my story. One day, she came to see me and played the finished work.
Now, for the first time, she has recorded Stone Dance of the Chameleon and released it across all digital platforms.
I have to confess that, early on, I lost hold of my original goal. The delight, that I derived from collaborating with such a talented musician, became an end in itself. The result is far grander than anything I could have envisaged. It was even played at a recital given for the Dalai Lama.
The single is available on all digital platforms including iTunes and Spotify. Give it a listen and, if you enjoy it, please give it a like and share it to support Phamie.