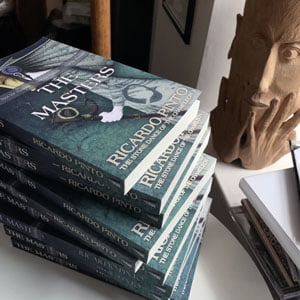 Happy Twenties! Let's hope they're cheerier than the Tens or Noughties.
As I run up to the release of the first volume of the Second Edition of The Stone Dance of the Chameleon, I have a stack of proofs to giveaway. They sat by my stove for a while, but I couldn't bring myself to burn or recycle them, and a friend suggested I give them away. They are from different phases of the proofing process, and one or two may be covered in corrections. These unique if flawed versions of the new text might be fun to own.
We need to work out who gets them. A competition of some kind has been suggested, and so I am asking you to please write any ideas you may have for one, below . . .
(only people on my mailing list are eligible for this giveaway)