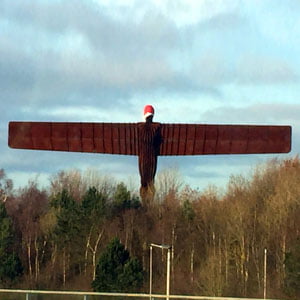 City living eclipses solstices. Their significance is more obvious in the countryside. Cresting the summer solstice could be sad—starting the toboggan slide down into winter darkness—but the ease and glory of midsummer makes it hard to be glum. Besides, here in Scotland, with sea to west and north and east, our summer only peaks in August.
The winter solstice is a more ravenous beast. At this darkest time—here the sun sets before 4pm—our bodies do not make vitamin D, and so we fall prey to colds and flus, and are more prone to the blues. On our bellies, we squeeze under the heavy dip of the year and begin the climb to summer.
Events have cast shadows over 2019, but the birth of a new year brings hope, and I am looking forward to re-engaging with you in 2020. Until then, happy solstice!