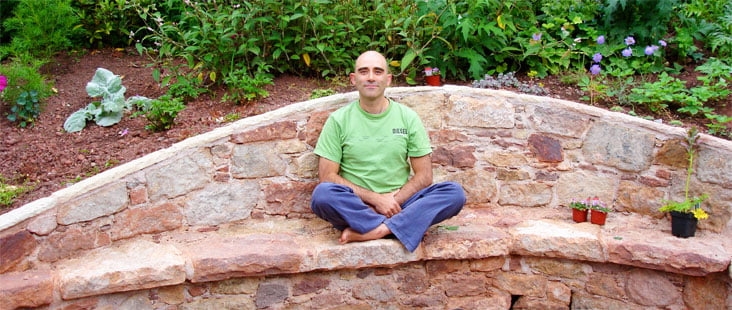 ok, anyone visiting this blog may well have noticed that I have recently disappeared without a trace. Some of this was due to the pressures of organizing my midsummer party – an annual event – and one upon which the sun shone :O) – In Scotland this is not something that can be counted on. The reason I host this is because the life of a writer can be very solitary and I have many friends that I love dearly but rarely see. Some indeed came from far afield – including Joanne who I have seen only once since we shared various mind-numbing university lectures in extremely abstruse mathematics. There are not enough of these events that, momentarily, provide a node where many people's lives meet.
After that I went camping in the Lake District with some friends. This too is an annual occurrence – though, normally, we go off into the wilds of north-west Scotland – which wildness perhaps better suits my temperament.
Before all this madness began, I was having some difficulties with my ancient historical novel. I had started writing it, but it simply wasn't 'energizing' me… I pulled my head free of it and surveyed the 'view'… and discovered that I was doing it all wrong! I simply wasn't being ambitious enough. I know, I know… look what a mess ambition got me in last time *grin* So, I've worked out what I need to do to my historical book to make it challenging enough for me and, hopefully, worthy of my readers' attention… This said, I have put it aside for a while because I am working on another book. It came to me suddenly and I have vanished down a rabbit hole pursuing it ever since. It looks like being a cross between fantasy and sci-fi and is pleasingly bizarre and very strange – just how I like it! *wide grin* I am going to try and write this one quickly… but no promises.
I intend to resume a more regular pace of blogging… but, again, no promises.
Meanwhile, here is a link (it begins on page 12) to an article to which I contributed some muddled thoughts. It's about Google's ongoing attempt to put the world's books online. Overall, this is a goal I tend to feel good about, but I am not at all sure that the way Google is doing it is a good way – indeed, I am a tad suspicious of Google's motives… This said, I don't really understand the issues well enough – for some reason, I just have not wanted to engage with them – not sure why, but there it is.
One final thing, I would very much like to put as many of these blog posts up in Portuguese… Though in matters concerning Portuguese editions I am prepared to muddle along in my rather dodgy Portuguese, I really couldn't face trying to 'translate' a blog of this length. If there is anyone out there (or a number of people out there) who might like to do this for me, I would be very grateful.
oh, and I am going to FINALLY get round to responding to a number of comments that were left hanging.