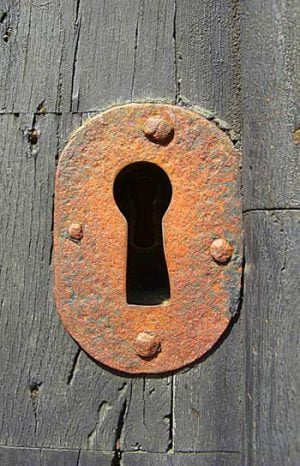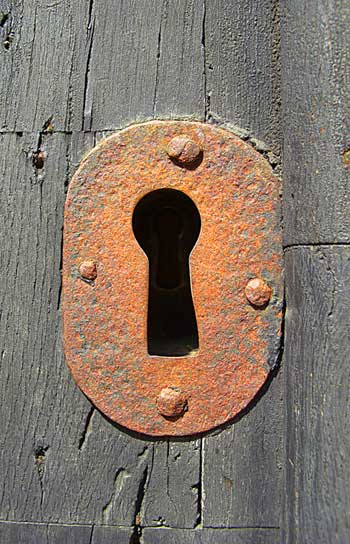 keyhole at Glastonbury © Michael Ely
Ten years ago, at a conference in Maastricht, I ran into an American fan of my work who asked me if I would put some examples of Quyan speech on my site. I told her that I would…. soon…. Well, this isn't really 'soon', but here it is (at the bottom of the page) nonetheless.
Forming part of the ritual of the Apotheosis, I have – rather melodramatically – added reverb to indicate something of the acoustics of the Pyramid Hollow. I'm afraid that it's not very well 'acted' – but it was hard enough for me to speak it at all!
The Song to the Earth actually predated the writing of the Stone Dance. I didn't fully understand what it meant at the time, though I did feel that it needed to go at the beginning of the trilogy. Later, I came to realize that it was the key that unlocks the puzzle that is the Stone Dance… as it is also unlocked my psyche.