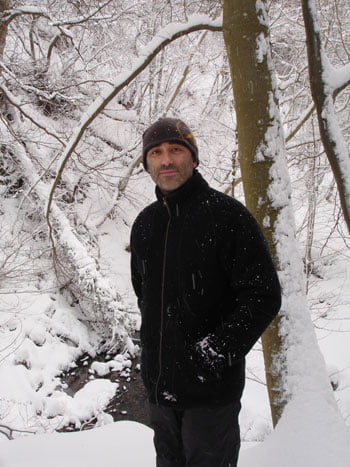 well, I've been meaning to wish you all a happy new year for quite a while now – and I was even going to wish you a happy Christmas too, but what with the endless snow and associated dramas, that never happened. Not that I am really complaining about the snow – I love it! and it was to experience the seasons more fully that was one of the main reasons I moved out into the country.
I am not sure how the blogging is going to go over the next few weeks because I am nearing the end of the research phase of my new book. I am going to 'try' to write it quickly (no titters please! :O) ) and this means I might find it hard to spare the time to write here, but we shall see.
Finally, you might like to read the mention made of The Third God here (scroll down to David McWilliam).