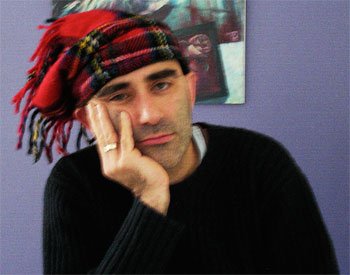 I hate Christmas – particularly having to shop. When I explained this to a friend, he accused me of being a Scrooge. I explained that I REALLY don't shop. I buy books, CDs, food, necessary kit (especially Apple computers *grin*) – and that's about it. I DON'T shop!! Really! If all the people out there shopped as I do, the whole edifice of the consumer society would come crashing down… A consequence of this is that I simply don't even know where the shops are – or what they have to sell.
So, you see, I HATE going into shops for myself – never mind going in to buy stuff for other people – stuff I don't know if they want – stuff that I am feeling compelled to buy only because it is required of me by a ritual that I do not feel belongs to me at all.
Don't get me wrong, it's not about money. I would be delighted to invite the world and his cat and dog to sit around a bonfire and eat food I had cooked, supplying copious quantities of alcohol of any kind – and to celebrate what I feel I want to celebrate at this time of year – the winter solstice.
but I DO NOTTTTT SHOPPPPP!!!!
PS. bah, humbug!