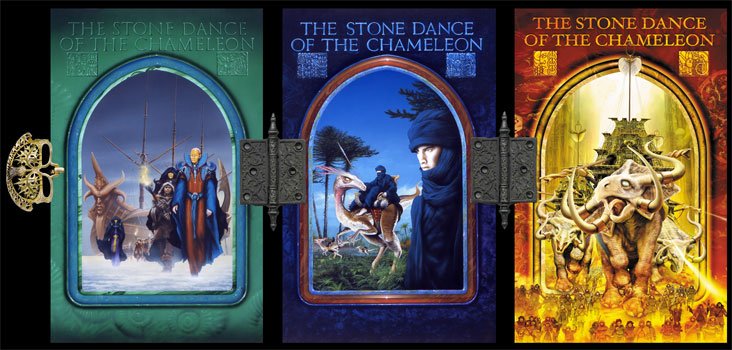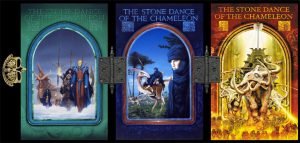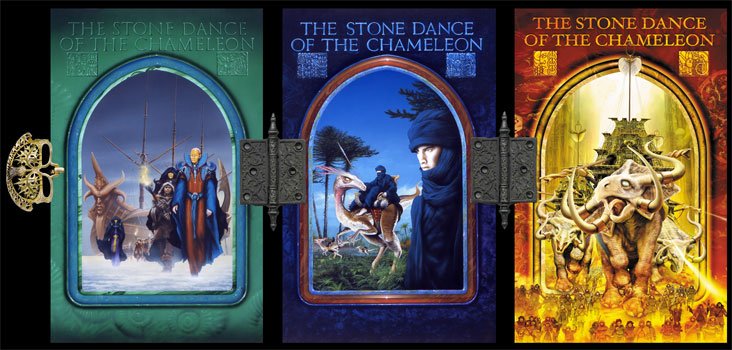 Often it has seemed to me that rather than the Stone Dance being a trilogy it would be better described as a triptych – it isn't three works, but rather a single 'picture' in three parts. This feeling has found its way into the structure of the books.
Here I would like to comment on the first chapter of both The Standing Dead and The Third God. These alone do not stick to the close 3rd person perspective used elsewhere in the Stone Dance. In this respect they can be considered as the hinges on my triptych – hinges that hold together the three 'panels' of the books. (Pushing the analogy near breaking point: the Song to the Earth, the poem appearing at the beginning of The Chosen, could be seen to be the clasp that opens and closes the whole work.)
This is all a rather elaborate way of saying that you can read the first chapter of The Third God as an entity somewhat separate from the rest of the story – and as a link between The Standing Dead and The Third God proper, the action continues in the second chapter.